Vinyl Strap Replacement Services
Vinyl strapping replacement is an economical way to repair your outdoor pool, patio and lawn furniture. With over 50 vibrant vinyl strap colors to choose from, vinyl strapping replacement is one of the most cost-effective ways to make your outdoor pool patio and lawn furniture look like new.
Why Choose New Again for Your Vinyl Strap Replacement?
Turn your damaged, worn-out furniture into pristine pieces of art and relaxation.
We're a Tonganoxie, Kan.-based company proudly serving local customers and those throughout the Midwest with outdoor furniture restoration services.
The following vinyl strap colors also come in a texture: 
201 White
221 Black
224 Off White
250 Charcoal
251 Forest Green
252 Dove
253 Bronze
Vinyl Strapping Replacement FAQs
Our vinyl is made in the USA of 100% virgin vinyl and contains no fillers, is 1/8 inch thick and comes in widths from 5/8 inch to 2 inches.
Generally, even though the straps have become discolored or brittle the frame is still in good condition. Strap replacement is eco-friendly!
You can create a whole new look. Strap replacement is cost effective.
If stored and maintained correctly vinyl straps will last for years.
New Again offers a 2-year guarantee on our work.
The prices of new furniture have increased tremendously due to the cost of metals, shipping, energy and labor.
Most US manufacturers have closed due to the competition from China, leaving the market with less than quality merchandise.
Unfortunately, the quality of most patio furniture today is inferior to the quality of purchases made even 5 years ago!
To request a free quote, simply fill out our contact form or call us and one of our design team members will talk you through the process.
The Furniture Repair Process
Here's what you can expect when working with us.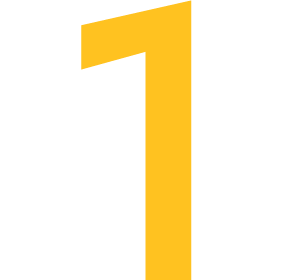 Give us a call or fill out our form to request a free quote.
Our design team will work with you throughout the process to restore your furniture beyond your expectations.
Sit back and enjoy your restored outdoor patio furniture.
Repair your outdoor patio furniture with the professionals at New Again. Request a quote today.